BEST FOR BABY, Naturally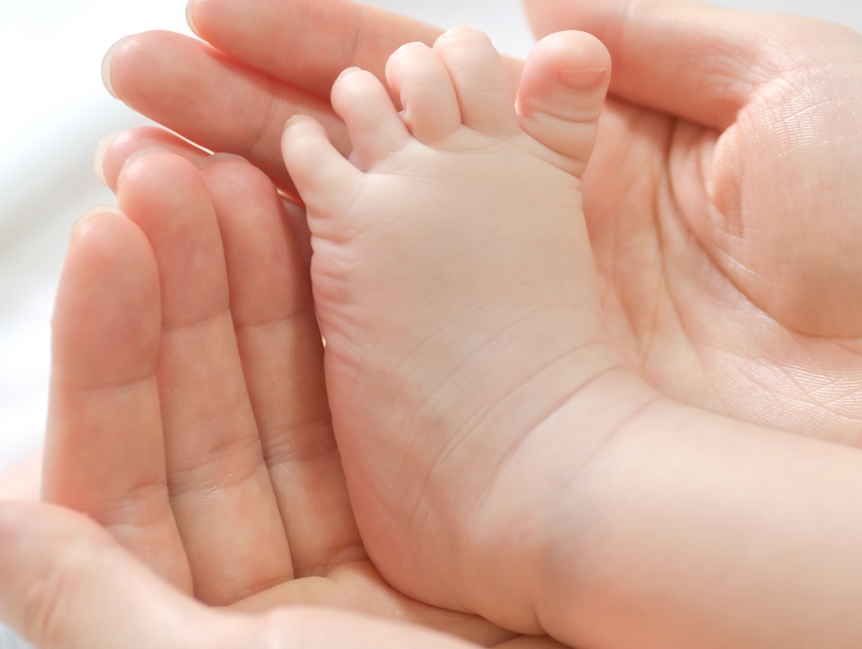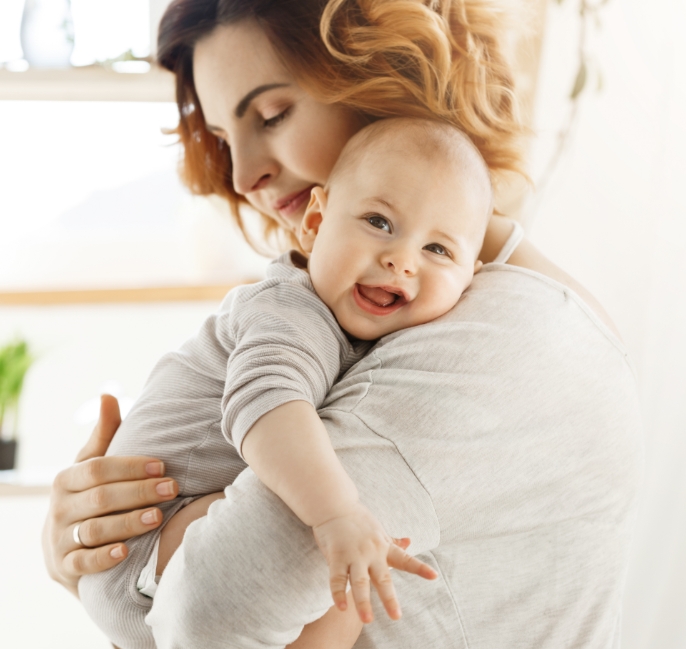 100% ORGANIC ECOWELL BABY CARE AND CUSTOM-FORMULATED ECOS3 BABY CLEANING RANGE
Pure as they are effective, we employ only the finest 100% organic ingredients. Our complete range of natural baby care products and cleaners have been certified and acclaimed by stringent European standards.

Sold primarily in Europe, our products assure the highest quality standards. We test each product uncompromisingly. Employing unrivalled formulations and adapting to the body's natural systems while being kind to the environment.
SCROLL DOWN
LOOKING FOR ECO-FRIENDLY PRODUCTS THAT MEET HALAL,
ORGANIC AND PETA CERTIFICATIONS?
Explore our range now. Have a great idea? Want to create a new product? Contact us.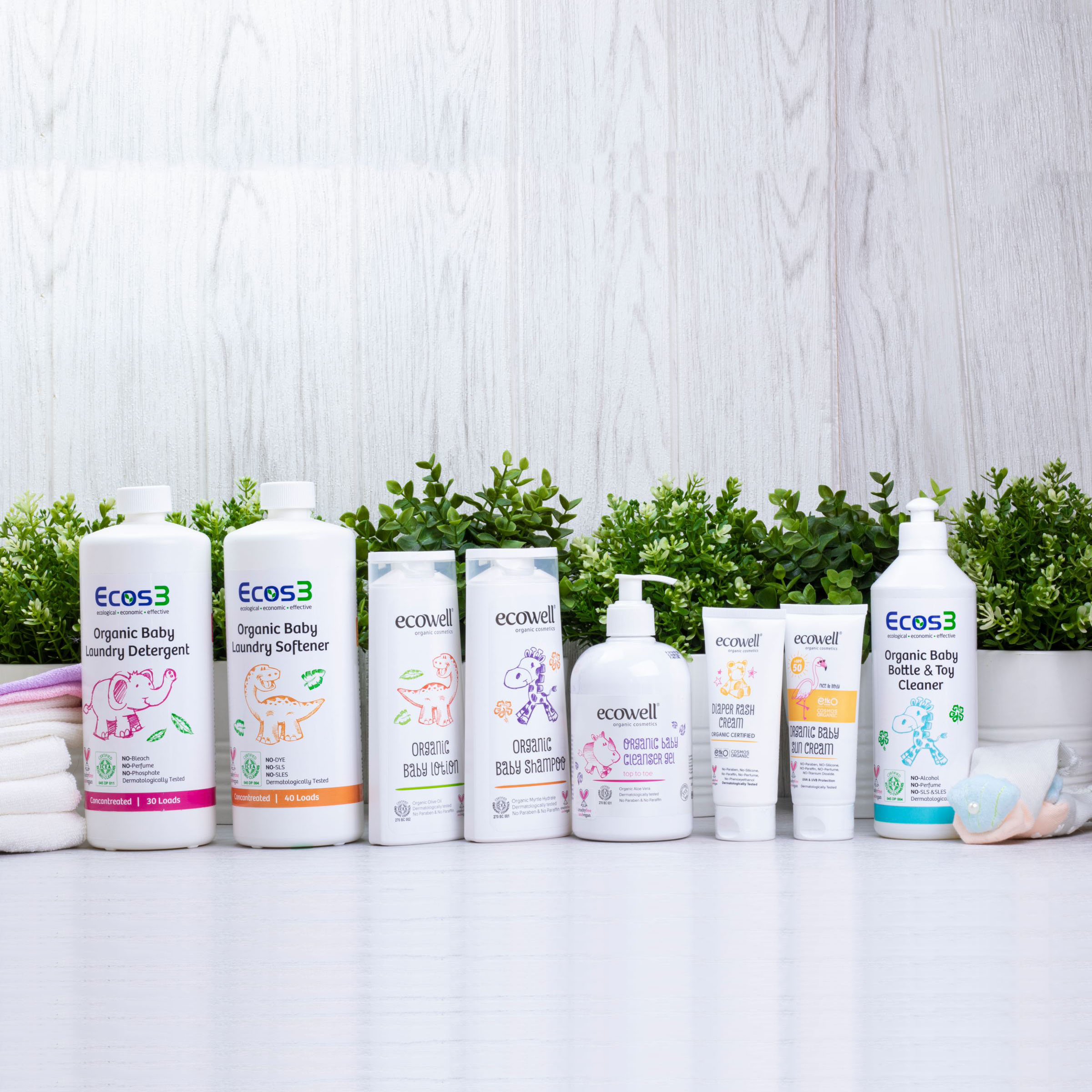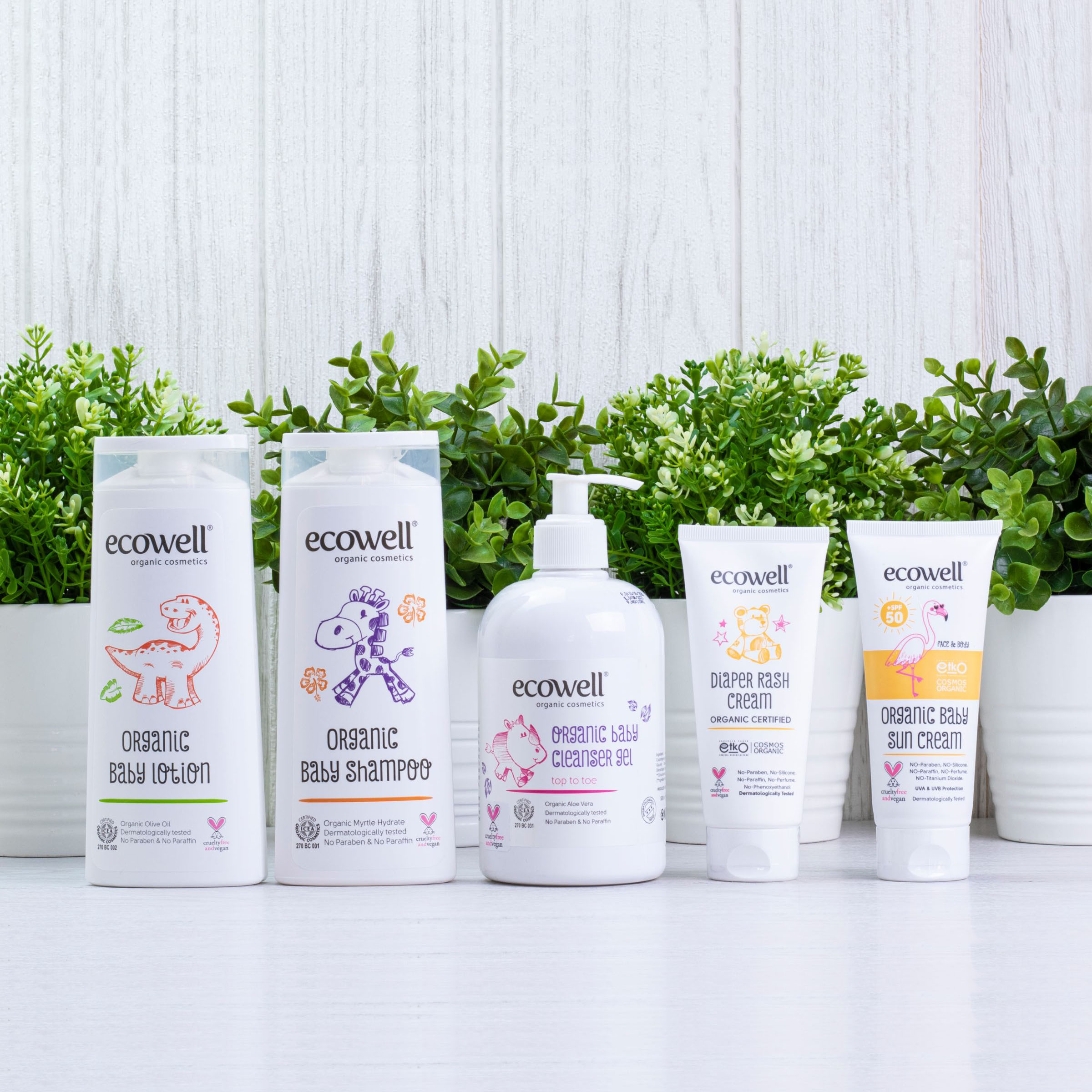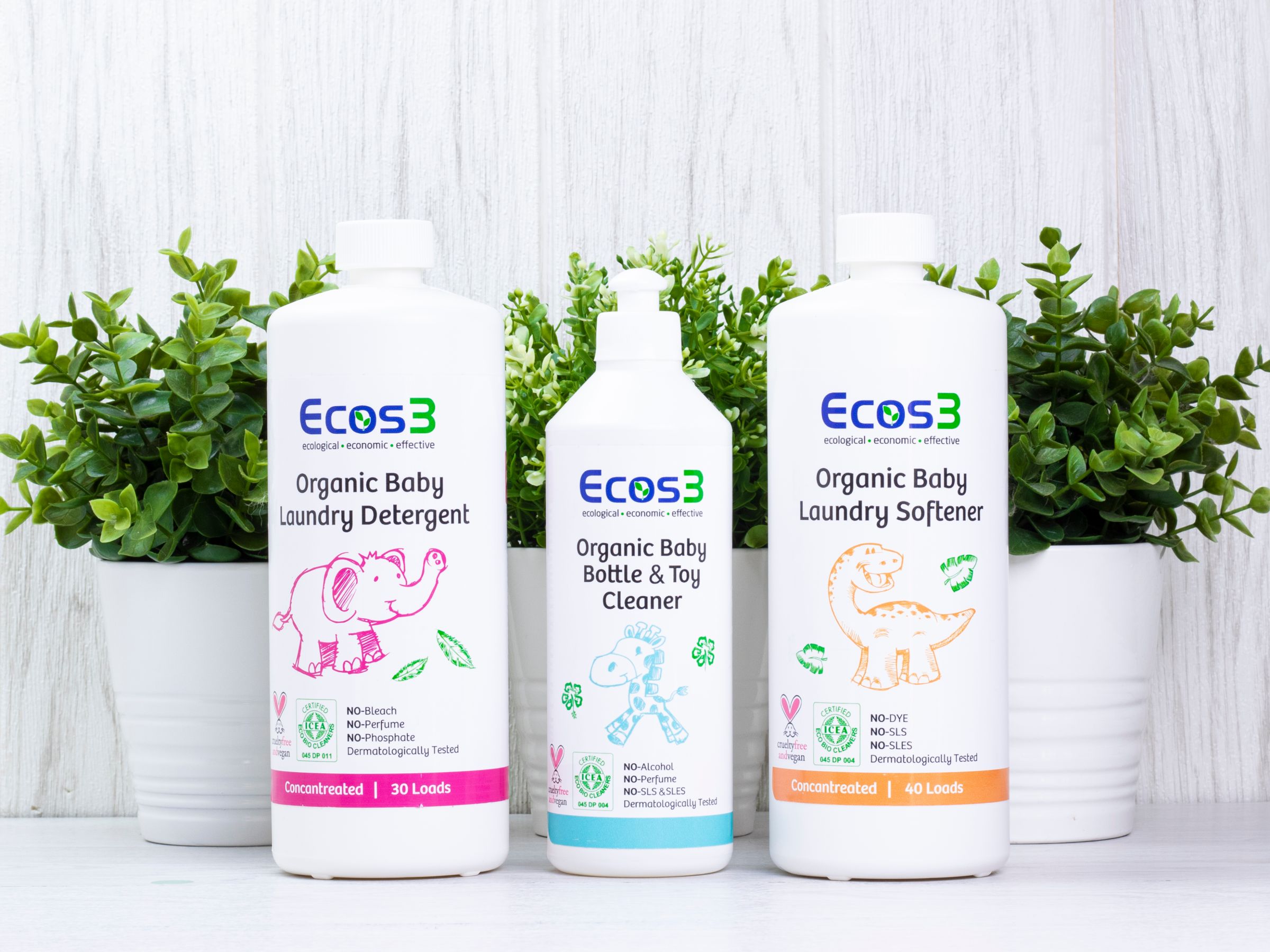 ICEA certified

The highest standards of certification
Istituto Per La Certificazione Etica E Ambientale (ICEA) or the Ethical and Environmental Certification Institute (Italy) is the organic production industry's badge of quality and 100% natural guarantee. "Organically Certified" means every step – from the forest to the final product – is meticulously inspected for control, compliance, low environmental impact and ideal for skin compatibility.
Environment friendly
Pure, vegetable-based
High performance
Safe for human use
90 to 95% biodegradable
Globally, the ICEA approval is recognized by PETA and fully meets the Turkish halal certification standards. In Malaysia, we are the ONLY establishment to claim this prestigious accreditation.
Cares for Baby's Skin
Compatible pH level
for infant skin
Optimal protection and care for babies' soft, delicate skin
Protects Your Baby's Items
Concentrated formulas with antibacterial properties
No unpleasant
chemical residue
Does not harm or wear out surfaces or fabrics
Explore our Products
Our products are made from 100% natural ingredients while employing the latest technological advancements to capture the full essence and efficacy of nature's offerings.
Let's Talk